Owning a car has become an integral part of standardized living in the present times. With an array of conceptual designs available to revamp the exterior ambiance of the car, one is often forced to ask, "Is it time to give a new look to your car?"
A car wrap is an option that has revolutionized the custom exteriors of the cars. If you are confused whether to opt for car painting or car wrap, let's find out.
What is car wrap?
It is basically an application of large vinyl graphic over the original paint of the car to change its exterior look. It is also removable to bring the car back to its original look if the wrap does not go well with the car owner.
Takes Your Car Looks to Next Level: One of the most common problems that people face is a limited choice of colors in cars. The limitation of colors can be solved with the help of car wrap. With this, you can give the choicest color to your car and can choose from the glossy, chrome, matte or any other combination, accordingly.
Helps Protect Your Car: Protecting your car from abrasion and scratch is important. Ice scraper, ice hammer, cheap material towels, your bracelet, ring, watch, and any other such things can cause a scratch on your car. If you choose the right material for a car wrap, you don't need to worry about these aspects at all.
You Can Use It as A Marketing Tool: If you own a business and want to market or advertise it, you have the option to reach your potential customer with the help of car wrap. Marketing studies suggest that the wrap generates thousands of views to your car per day. Advertising with your car is definitely one of the most effective approaches towards marketing. Some individuals spend most of their time on the roads for work and car wrap advertisement becomes a great way to target these people.
Less Cost Compared to Repainting: There are a lot of hidden charges included in a paint job apart from just the painting. On the other hand, car wrap is way too cheaper compared to a repainting option. For some particular models of cars, it may take up to weeks in order to get the painting going. However, with wrapping, you are also able to save the time, required to give a new look to your car.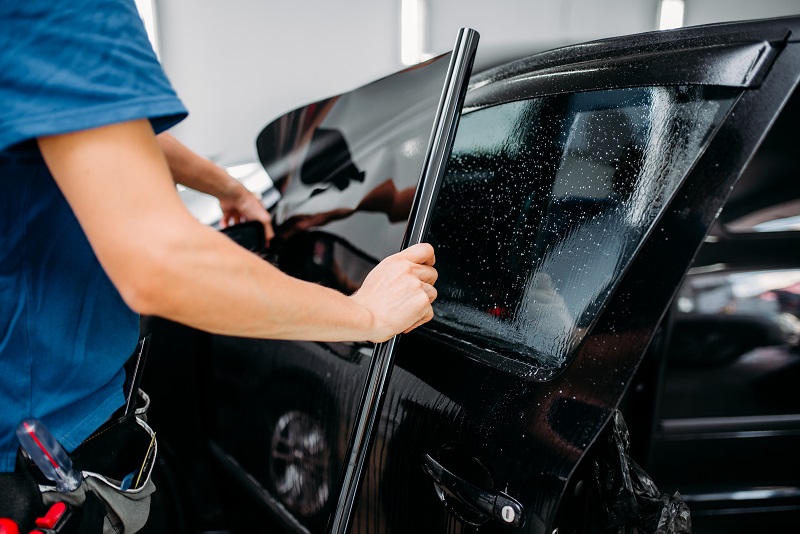 Adds More Durability to The Exterior: Durability is one of the aspects that most people look for, in their exteriors of a car. The wrapping helps add durability to the whole setup because of its hard-wearing nature. Cleaning your car also becomes an easier task. All that you need is to rinse your car on a regular basis to keep it shining and maintain the beautiful look for a long time.
So, make sure that the next time you plan on giving a new look to your car you try this option. The time that you spend in these regards will help you get the best results in the long term. There are several expert services that will help you do so and it is important to compare your options in this regards in order to get the best results. The expertise of wrapping varies from person to person, and so it is important that you do not opt for the first professional that you come across. Make sure that you consider all the above-mentioned options and make an informed decision in this regard.